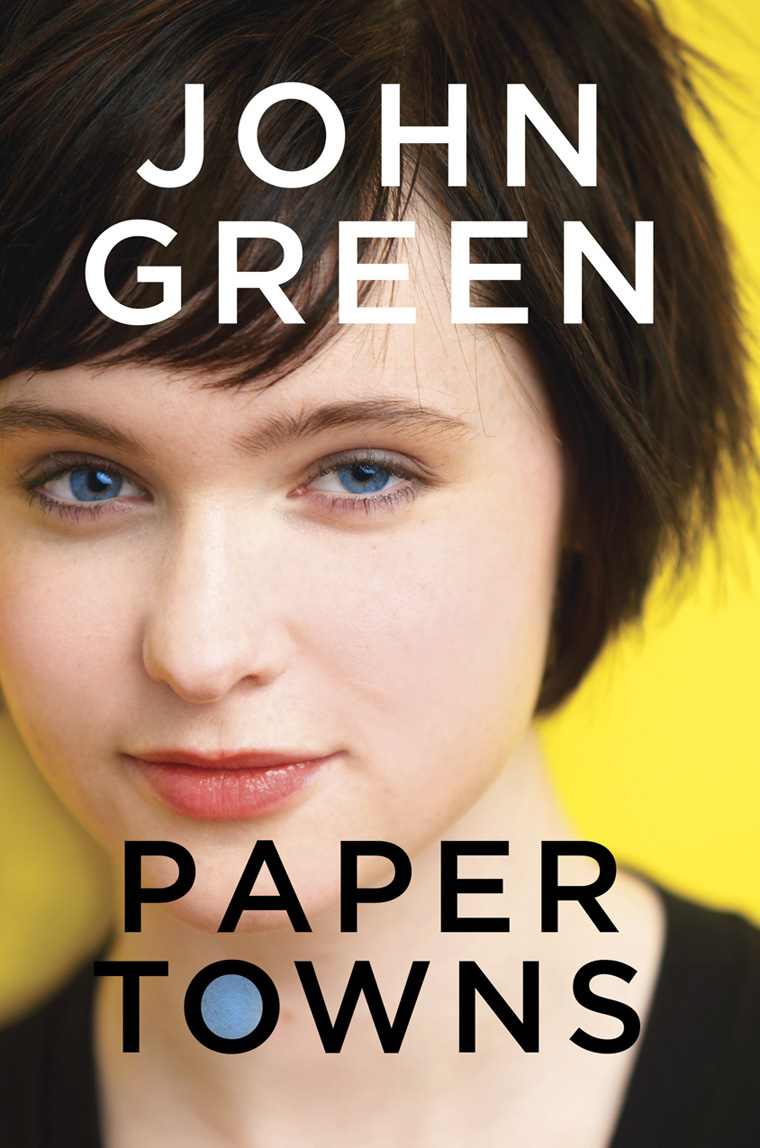 Today we decided to follow your recommendations and read/review a John Green book. Paper Towns is about Quentin (Q) Jacobsen. Q has always had a crush on his neighbor Margo. On the last days of senior year, Margo realizes that her boyfriend is cheating on her and that her life isn't how she had hoped it to be. Along the way Q realizes things about himself, his friends and the girl he thought he loved.
Cover feels: Well...that is not how I would have pictured Margo. (At least I think that is Margo-unless there is another squinty blue eyed delinquent as one of the main characters.)
Arya liked this book a little bit more than I did. Mainly because she has a soft spot for dry nerdy humor. And because she liked the way the main character narrated the story. I liked and disliked the book because of Margo. Margo was a force to be reckoned with. At times she seemed bratty, but I can completely relate on how she wanted to lead her life to the fullest. One of the things we thought was great was the idea that everything started with one night spent solely for revenge. I loved the characters as I think they are the best part of this book. They seemed unique and seemed believable-we could see them come to life. This may just be because of the genre but they were well thought out and well written. The idea of this book was unique, it was a psychologically based book that dealt more with revelation about life than the typical YA book. Another good thing was the ending, which seemed realistic. Surprise! It wasn't all perfect and wrapped up with a pretty little bow. It had a unique ending, but that's John Green for you.
This book wasn't all sunshine and rainbows though. Frankly, this book was uninteresting at times. We didn't feel attached to Q or his friends and because of that we found ourselves not really caring what happened. Sometimes the dry humor got lame and we flipped through some of the middle pages, skimming them.
We were quite disappointed from the read. From all the hype, we expected a little more. We would recommend it to people who likes books such as "Out of my Mind" or "Wonder"-although this wasn't quite as good as either of those. So a two star rating? Yep.